SUPER RARE, NUMBERED ATL Braves ICONIC Announcer, SKIP CARAY'02 Bobblehead NIB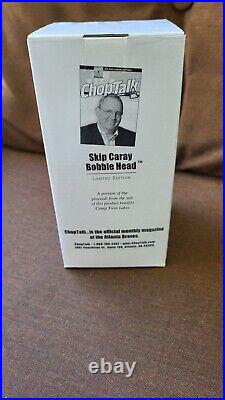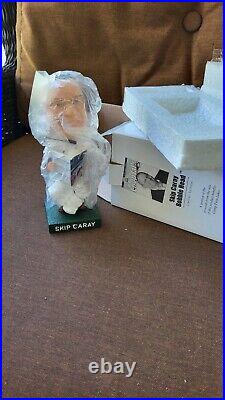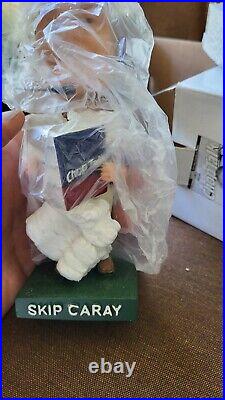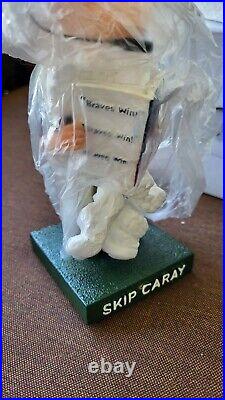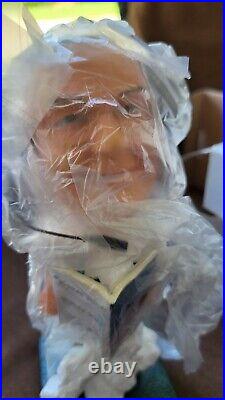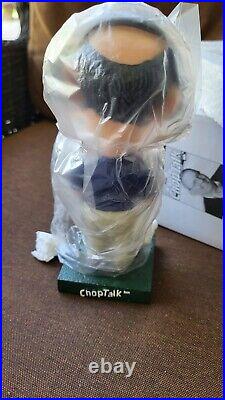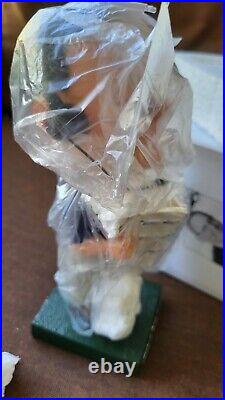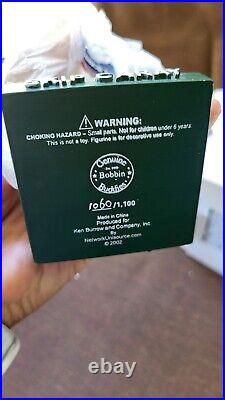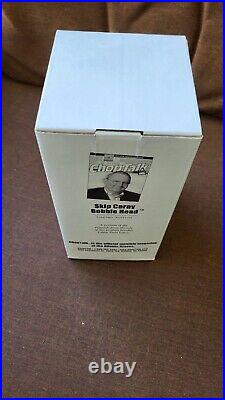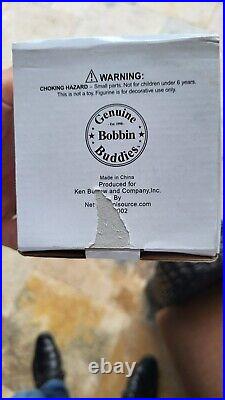 This is an SUPER RARE, NUMBERED Atlanta Braves ICONIC, LEGENDARY RADIO AND TV ANNOUNCER, SKIP CARAY. In 2002, this bobblehead was a Limited Edition offering to Chop Talk subscribers. Chop Talk is the official Atlanta Braves' monthly magazine publication. There were only 1,100 produced and this one is #1,060(see one of the provided color photos).
As you can see on the box, "Limited Edition"... A portion of the proceeds from the sale of this product benefits Camp Twin Lakes. This is an amazing collectible for any Atlanta Braves' fan. This Bobble Head stands 6 3/4 Tall. THIS OFFERING IS VERY RARE, SPECIAL AND OUTSTANDING VALUE!
This Bobblehead, NIB, is a Genuine Bobbins Buddies Inc. Corporate sponsored by Chop Talk. It is in MINT condition.
This particular bobblehead as pictured is in its original plastic protective wrapping and in its original box. The original box, which I just opened for the first time, a few moments ago, to take the provided color photos, has a scratch, thin superficial rip/tear on the very bottom of the box, otherwise, the box has no other flaws(as the provided color photos affirms). This bobblehead which has never been touched by hands, likewise, has no flaws. This bobblehead is in its original wrapping and box has been kept in a protective plastic tub, within an A/C storage unit since its aforementioned release date in 2002.
Thus, despite this VINTAGE item being 20 years of age the bobblehead AND original box is as good as the date it was originally released.